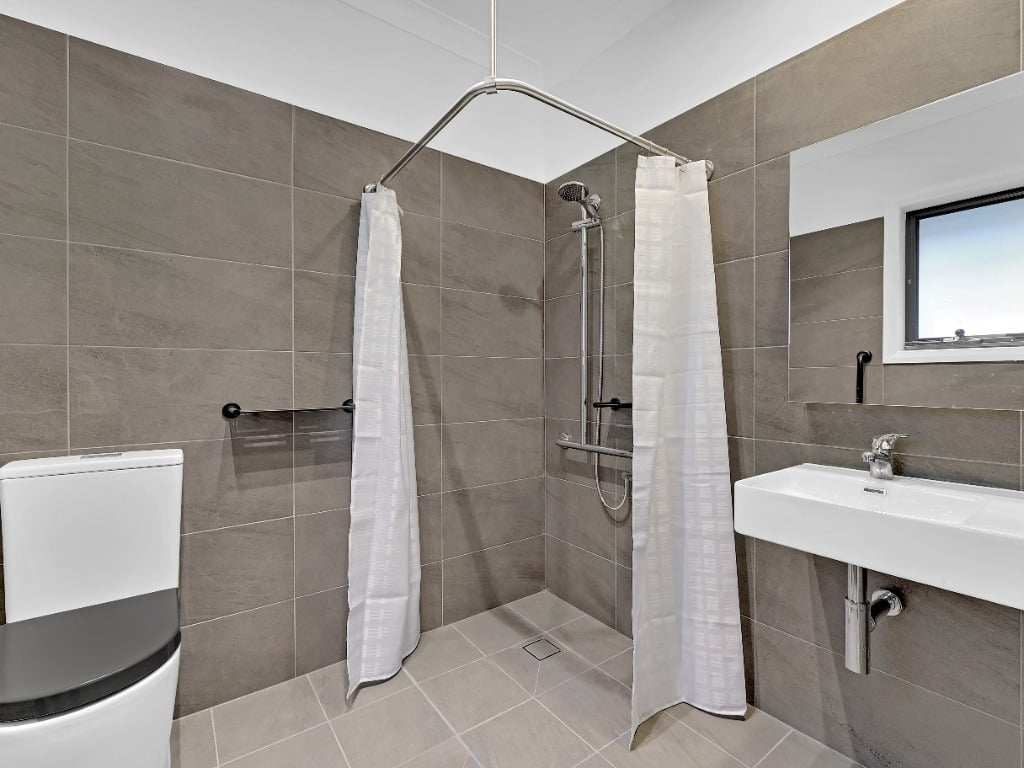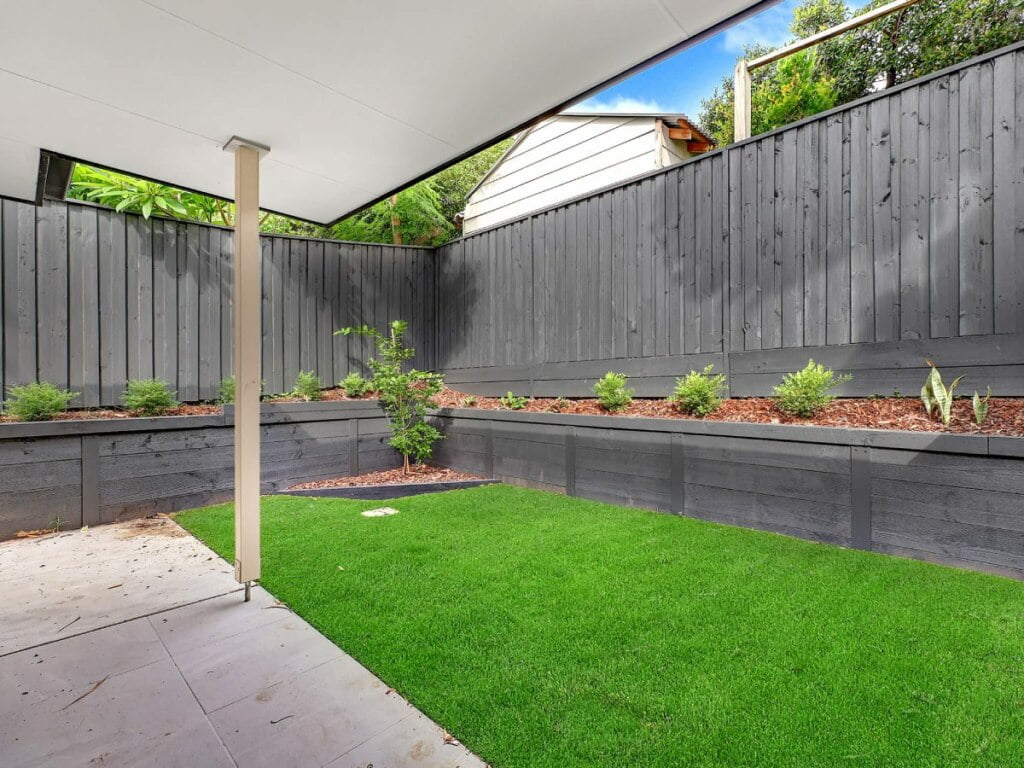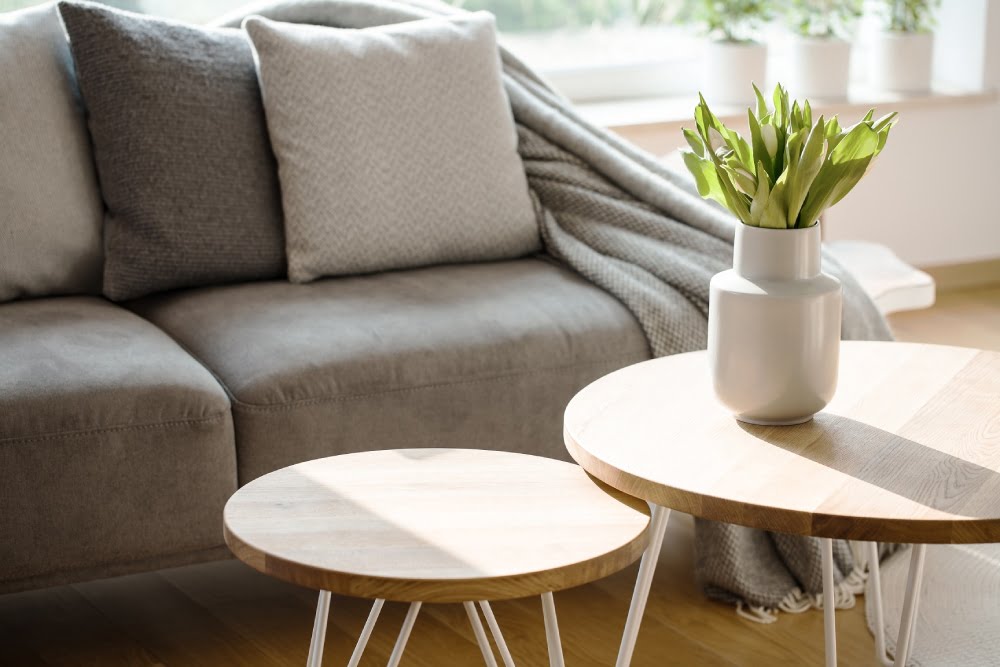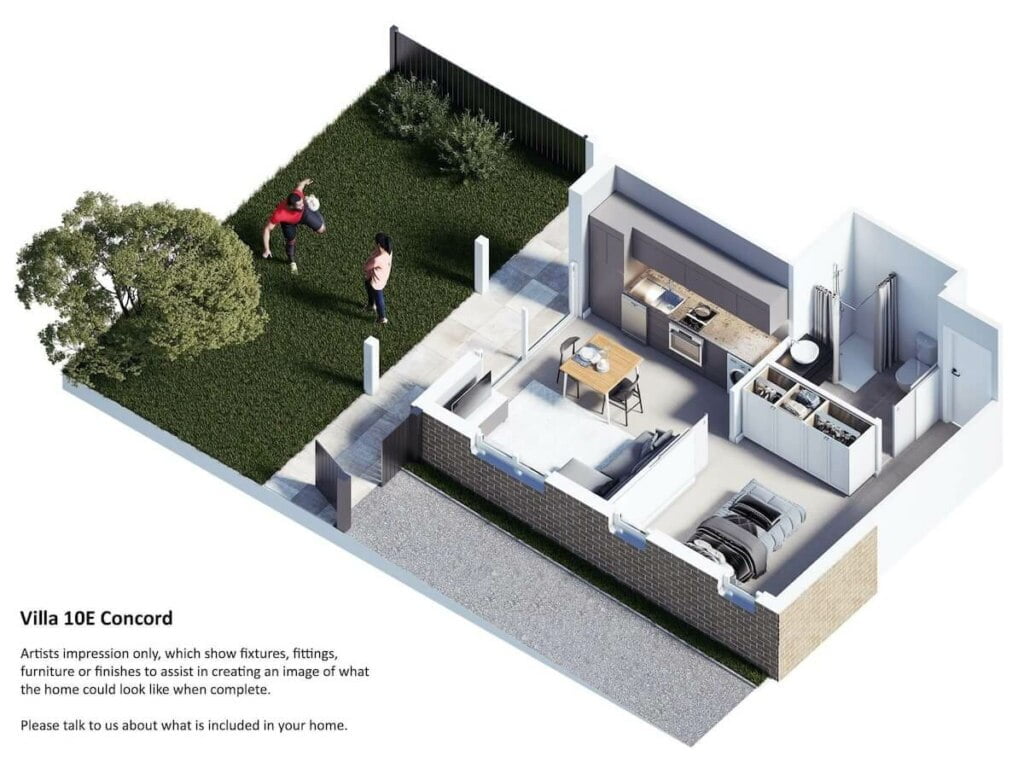 Concord, Inner West, NSW
Improved Liveability, Robust.
Bedrooms
Bathrooms
Car Space
About Our Edenbridge living, Concord
Construction Complete: This villa is brand new and ready for you to move in! Enjoy the benefits of a freshly built home with modern fixtures and fittings, designed to meet your unique needs.
In-Home Care by Sunnyfield: Rest assured knowing that Sunnyfield, a trusted provider of disability services, offers in-home shared care support. The dedicated and caring staff are ready to assist you, ensuring a safe and enjoyable living environment.
SDA Suitability: This villa is suitable for participants with either Improved Livability or Robust level of SDA Funding, providing enhanced financial assistance. Take advantage of this opportunity to secure a quality home designed for your improved livability.
Convenient Location: Enjoy easy access to a range of amenities, including parks, medical facilities, hospitals, shopping centers, and the company of friends and family. Embrace the vibrant Concord West community while being close to the services you need.
Air Conditioning and Heating: Experience year-round comfort with air conditioning and heating included in the villa. Stay cool in the summer and cozy in the winter, ensuring a pleasant living environment.
Private Living and Kitchen: Enjoy the privacy of your own living area and a fully equipped kitchen. Experience the independence and convenience of having your own space within the villa.
Don't miss the opportunity to secure this outstanding Specialist Disability Accommodation villa in Concord West. With construction complete , it's ready for you to move in and start enjoying a comfortable lifestyle. Contact us today to arrange a viewing or for further information on SDA Villa.
Amenities
Includes the following features:
Outdoor living/entertainment area
SDA Information
SDA Building Type:
Single storey
Category:
Improved Liveability Robust
Location:
Concord, Inner West, NSW
Dwelling Types:
1 Bedroom Villas
SDA Eligibility:
If you are yet to apply for your SDA funding or if you are unsure if you are eligible, we invite you to check your Eligibility here
Hello, are you interested in this home?
Hit the button below and I'll get you started with your application.
Enquire Now